Background Checks
(Public Records Searches)
Reasons to request a Background Check?
• Hiring a new employee
• Hiring a babysitter or nanny
• Seeking a roommate
• Hiring a live-in nurse or home health aid
• Checking on a potential spouse
• Screening a new renter/tenant
​
Background Checks
A background check is a process a person or company uses to verify that a person is whom they claim to be, and provides the opportunity for someone to validate a person's criminal record, education, employment history, and other past activities. According to Statista © 2020, 79% of survey respondents said the lies on their resumes were never discovered. In a 2017 CNBC report, 75% of Human Resource Managers found lies on applicant resumes. It has been said that 10% of all background checks had at least one red flag and that over 50% of job applications contained inaccurate information.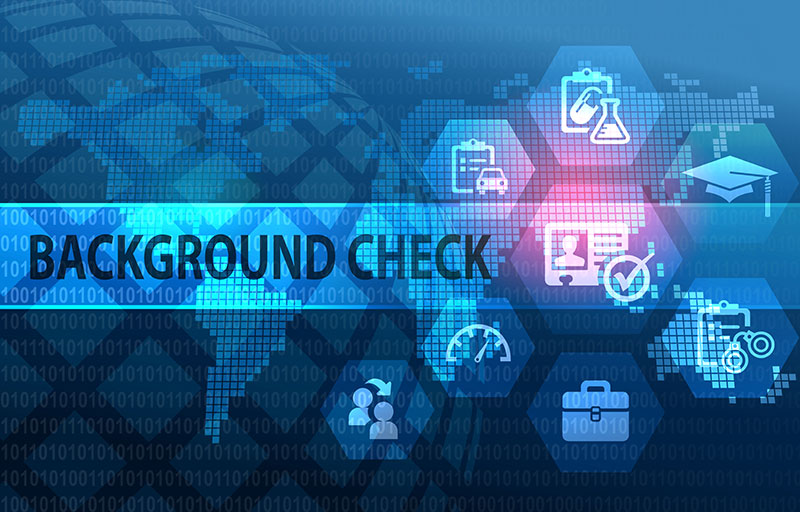 Did you know?
Background checks carry a risk of liability for claims of defamation as slander (verbal form) or libel (written form). Performing background checks on your new hire candidates can save your business time and money, but they must be done correctly.
The 2020 ACFE Report to the Nations found that a typical fraud case lasts 14 months before detection and causes a loss of $8,300 per month. Certain fraud risks were more likely in small businesses than in large organizations.
For example, check and payment tampering was four times higher in a small organization. Many times, the loss is so great that the company cannot financially survive.
In order for you to protect your business resources and maintain high talent standards, it is necessary to conduct a background check on all new applicants, employees, contract workers, and freelancers. If the individual works in a financial capacity with access to your financial assets, or has access to substantial confidential and sensitive information, it may be worthwhile to conduct a background check on an annual basis.
Public Records Research
Our team has licensed or permission-based access to hundreds of public records search engines and resources. Additionally, our team understands how to filter through these systems to gather the information you are looking for. Whether you are looking for a historical legal proceeding, document, real property deed, missing person, or genealogical record, we have the resources and knowledge to locate the records and information you are seeking.
ADDRESS
P.O. Box 533
Daphne, AL 36526
PHONE
833-DRIFTWD
(833) 374-3893